I'm Katie, a lover of life.
I see life as…. light, love, expression, purpose, community, creation, inclusion, communication and innovation (amongst many other things!).
My interests (personally & professionally) are quite diverse and there is not much that I don't love to photograph.
The process of photographing with me is quite simple, easy and fun.  We'll always start with a consultation (by phone or in person) so I can hear what you're after and offer any suggestions for making this happen.  Everyone and each project is different and I work with that!  I love diversity.  I also love LOVE in it's many different forms which I've tried to explain 

HERE!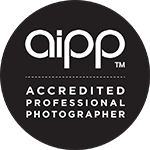 Photography has been an actualisation of a dream for me. I feel lucky. This is a job, no, a lifestyle, that I have become very passionate about. And I am passionate about capturing yours. Not just your pretty faces, but who you are as people, and celebrating through images the family, connections and passions you have.  Life – it's amazing, and I want to help you see this everyday, with images that will make your business shine or your house a home all whilst keeping your heart warm…
Katie xxx                                            
I do photograph a lot of different things!  Please just ask if there is something in particular you need or have in mind.
I'm based in Brisbane, but more than happy to head to the coast, inland or across water to photograph with you.        
Finalist in the
2013 National Photographic Portrait Prize
displayed in the National Portrait Gallery, Canberra.
(You can read my interview about the photograph
here
)
.
Freelance p
hotographer for
 

Queensland Art Gallery/ GoMA

 Children's Art Centre:  
Documentary photography of children interacting with exhibits, for catalogues and archives.
.
Photography for award winning
Children's Publ
ications
by QAG/ GoMA:
Drawing Life for Kids: My Art Journal;  Surrealism for Kids;  Art for Kids  (more about these and other publications
here
)
   .
Trusted photographer of many families and individuals since 2009.